What to do After a Florida Motorcycle Accident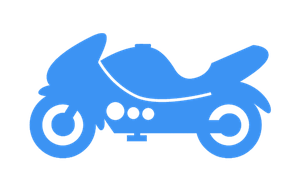 Motorcycle accidents run a broad spectrum from minor accidents to significant ones in which a motorcyclist suffers severe injuries and even dies as a result of the crash. Like shoes, there is no one size fits all approach to the handling of the challenges in the aftermath of a motorcycle accident. However, there are some general tips or recommendations that apply to most situations. It should be noted that the best and safest approach to take is to contact and hire a Florida Motorcycle Accident Attorney as soon as possible to get guidance, advice, and legal representation in place. Of course, the medical needs of the injured motorcyclist should take priority over everything else. Here are some things to keep in mind as the injured motorcyclist or the family of the injured motorist dealing with the aftermath of a motorcycle accident.
Call the Police. That's right. Make sure that the police come to the scene of the crash to take statements, draw diagrams, interview the other driver, interview witnesses, assess the property damage, obtain automobile insurance information, document the roadways and road conditions, and issue a citation to the at-fault driver.
Call Fire Rescue. If the injured motorcyclist needs immediate medical attention, get fire rescue to the seen to perform an evaluation and transport the motorcyclist if needed to a local emergency room.
Go to the Emergency Room or Get Medical Care ASAP. If a motorcyclist is feeling any pain following a crash or just feels somewhat different, the motorcyclist should seek medical care at an Emergency Room or through a qualified medical provider in the community.
Take Photographs of the Vehicle and Roadway. If it is safe to do so, take photographs of the respective vehicles and any visible damage to fixed objects like guardrails. Also, take photographs of any skid marks and debris (if any) on the roadway. It is also helpful to have photographs of the viewpoint of the motorcyclist and the viewpoint of the other driver as each approached the point of impact. Photographs of applicable road signs, traffic signals, and landmarks may also be helpful.
Take Photographs of Physical Injuries. Physical and visible injuries suffered as a result of a motorcycle accident help illustrate the force of the impact of the body of the motorcyclist. Over time, bruises, lacerations, and related injured may fade or heal. As such, it is important to document these injuries as soon as it is practical to do so.
Do Not Give Statements to the Insurance Companies. This section applies to an act to refrain from rather than an act to do following a motorcycle accident. At some point in time, the motorcyclist will be required to provide a statement to his or her insurance company to cooperate per the terms of the policy; however, it is best to give this statement only after being prepared by an experienced attorney and in the presence of his or her attorney hired to handle the motorcycle accident case.
Stay Off of Facebook. Here is another act to refrain from. In our age of ongoing 24 / 7 social media, many people post on Facebook to keep family members and friends informed of both good things and not so good things. Insurance companies, upon the report of the accident, will commonly search through Facebook to see if there are any posts related to the crash and to see if there are any posts that may be used against the motorcyclist in the future. Rarely, if ever, is Facebook and other social media used to bolster or support an injury case. Stay Off of Facebook or at least refrain from posting anything that may relate to the crash or do anything directly or indirectly to affect the pursuit of the case or claim.
Get Follow Up Medical Care. If there is an Emergency Room visit, the services provided by the Emergency Room are short term and limited in nature. Follow up care should be obtained following either a short term Emergency Room visit or a more involved hospitalization.
Contact an Experienced Motorcycle Accident Attorney. Even in the first few hours or days following a motorcycle accident, actions and statements may be given that may end up harming the case or claim. As such, it is often best to get an attorney in place to help you navigate through the challenges and obstacles that present themselves in the aftermath of a motorcycle accident. David A. Wolf has been representing injury victms and their families during his entire legal career spanning over 30 years. He provides each client and potential client with his office and mobile phone number for access during the workday and beyond. David A. Wolf firmly believes in pursuing the mission of Giving a Voice to Injury Victims and Their Families. Contact David A. Wolf today for a Free Consultation. Get D. Wolf On Your Side - At Your Side.