Motorcyclist Rights - Roadways Laned for Traffic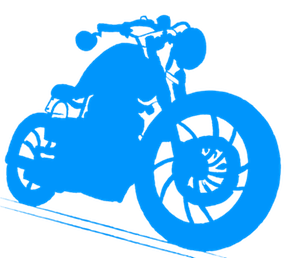 If there is any doubt as to the rights of motorcyclist in the State of Florida, there should then be a review of Section 316.209, Florida Statutes - Operating Motorcycles on Roadways Laned for Traffic, which provides that motorcyclists have the legal right for the operation of a motorcycle in a full lane. Motorcyclists have legally enforceable rights. It is important for other drivers on the road to know these and other rules of the road. Furthermore, other drivers should be on the lookout for motorcyclists and respect their rights.
The Florida Legislature correctly recognized the rights of motorcyclists to have full use of a lane. Furthermore, the aforementioned statute requires that other drivers avoid shall not deprive the motorcyclist of such use of Florida's roads, highways, and streets. Some people do not like the presence of motorcycles on the roadways. Some feel uncomfortable with a motorcycle near other traffic. The law does not recognize the uneasiness of other drivers around motorcycles. Florida law certainly recognizes the rights, freedoms, and liberties of motorcyclists; however, the rights of motorcyclists are also governed by reasonableness, responsibility, and safety.
It should be noted that Florida has adopted a comparative fault set of laws. As such, the fault or liability for a motorcycle accident can be apportioned among two or more people. For instance, let's say that a motorcyclist is proceeding through an intersection at a rate of speed in excess of the posted speed limit. Another driver coming from the opposite direction makes a negligent left hand turn into the right of way of the motorcyclist and there is a crash. Under these facts, there may be an apportionment of fault between the motorcyclist and the driver. If the case went to a jury trial, the jury may assess fault against each person. For instance, a jury may determine that the driver was 75 % at fault and the motorcyclist was 25 % at fault. Under this fact scenario, the jury would still award the full damages to the motorcyclist and the judge would reduce the verdict by the comparative fault at the conclusion of the trial. For instance, if the jury awarded $100,000, this verdict would be reduced by 25 %, which represents the comparative fault of the motorcyclist. As such, the net verdict on these basic facts would be $75,000.
It should also be noted that each case or claim should be evaluated on its own facts and merits. Like people, each case or claim is unique and should be treated that way. David A. Wolf prides himself in the individual attention that he can provide to his clients. Unlike many larger firms, each client that signs up with David A. Wolf gets his services from sign up to the conclusion of the case. While there are many wonderful case managers, investigators, and legal assistants working at personal injury law firms in Florida, they are not a good substitute for an experienced attorney who knows his cases and his clients. Contact David A. Wolf for a Free Consultation on your personal injury case. Get D. Wolf On Your Side - At Your Side