Personal Injury
Personal Injury Cases and Claims
Focus on the Client - It Is All About You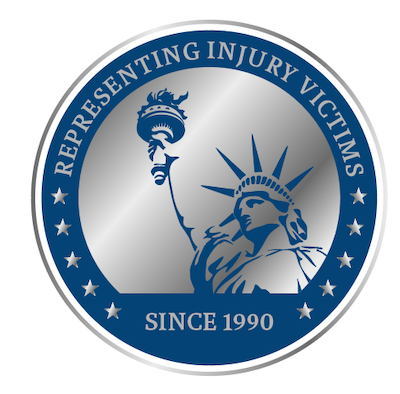 Unlike other areas of practice like estate planning, business transactions, and real estate law, personal injury clients never plan to be injured and never expect it. Furthermore, when a person is injured as a result of the negligence or fault of another person, business entity, or government entity, the injury victim never deserved to be injured. In the aftermath of an accident, incident, or traumatic event, the injury victim should seek out legal advice and when warranted legal representation. From the first call to the law firm all the way through to the final settlement or resolution of the case, the focus of the case or claim should be the client.
While law firms refer to the "customer" as the client, the same maxims or rules apply when serving the client. Call it "customer service" or call it "client service". The primary objective of an attorney is the serve the interests of the client. Let's face it. Without clients, there really is no such thing as a personal injury law firm. Furthermore, each client is an individual with individual needs and life experiences. Some clients call on a more frequent basis than others. Some clients have more worries and life stressors than others. Since each personal injury case is handled on a contingency basis (no recovery - no fee), there are no time sheets or billing requirements for any of the cases handled by David Wolf. You get to spend as much time as you need with your attorney - David Wolf - in person or over the telephone. David Wolf will work on your schedule and based on your availability and needs.
During his life time, David Wolf worked in a number of jobs and industries before graduating law school and passing the bar exam. He worked as a camp counselor at a Miami-Dade County Public Park for two summers. During these summers, he mentored kids and showed them the true value of sportsmanship and friendship. He also worked at McDonald's which was one of his toughest jobs ever. It was all about Q - S - C - Quality - Service and Cleanliness. He worked the cashier, the kitchen area, clean up, and deliveries. The job required speed, skill, a strong work ethic, and cooperation with other employees. Finally, David worked for a number of years at his family owned landscape company and nursery. Working in the heat of 100 degree plus summers required some stamina, fortitude, and, yes, plenty of hydration. These life experiences, that took place years ago, still come to mind when David communicates with clients. Certainly, he understands the challenges of all kinds of jobs and the real world out there.
With this background in place, David Wolf committed himself over 30 years ago to focus his practice area in the field of personal injury. He only represents individual personal injury clients. He does not represent businesses or insurance companies. The focus is on the individual client. Yes, that's right, the focus is on you. David provides his mobile number on this website and to all of his clients. He is available days, nights, weekends, and holidays. Each client's contact information is placed in David's iPhone address book.
Do you have questions about a personal injury? Do you want an attorney who has met you and knows you personally? Do you want an attorney who has and understands the importance of a work ethic, a job, and earning a living? Do you want an attorney who is accessible? You get all of these things and more with David A. Wolf. Get D Wolf On Your Side - At Your Side.
Personal InjuryOther Personal Injury Topics