Testimonials and Reviews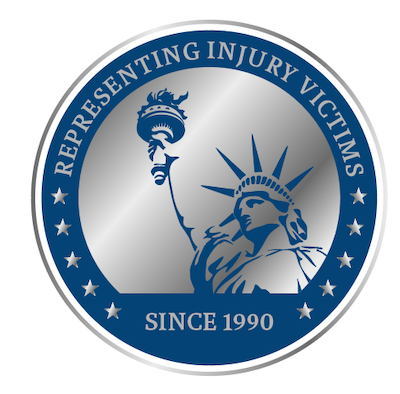 David Wolf values the clients he has represented and the friendships he has formed throughout his legal career which spans over 30 years. He began his first year of practice in 1990 when the internet, online reviews, and e-mail did not really exist for the general public. He began practice with a leather address box and a Rolodex filled with his contacts from his family members, friends - old and new, neighbors, high school classmates, college classmates, fraternity brothers, and law school classmates. His first clients came from friends, contacts, former classmates, and neighbors. Over time, his contact and referral base grew steadily with each new case and with each new client. He added each client to his address book and Rolodex. David Wolf was quite proud of his address and phone list and poured through his contacts on a daily basis to make sure he stayed in touch with the people who were helping him build a practice and brand of sorts. The brand that he was building was simple David Wolf, Attorney. It is a brand built upon a strong work ethic and a sincere desire to help his clients get the results and compensation that they deserve for personal injuries caused by the fault of other people. Over time, the address book was replaced by a Palm Pilot, a Handspring Organizer, a Blackberry, and an iPhone 1 through iPhone 6. He also has his contacts organized in Facebook, Linked In, and his Address Book in his Apple Mac Book Laptop and his iPad. Certainly, technology has changed over the past 30 years; however, David Wolf still applies and dedicates himself to the steadfast work ethic and that certain drive to get the job done.
For the past 30 years, another important part of the legal practice of David A. Wolf has been his reputation and word of mouth referrals from his extensive client and contact list. You will not find David Wolf, Attorney on television, radio, billboards, or bus benches. You will, however, find and hear about David Wolf through old fashioned word of mouth recommendations and the modern day word of mouth in the form of online reviews and testimonials.
Here are just a few of the many reviews and testimonials posted by the clients, former clients, contacts, and colleagues of David Wolf.
I don't write reviews, ever. I am making an exception here, because of the unprecedented experience I had with David Wolf. If you're reading reviews on lawyers, you need one. If you're going to bother, get a good one.

David Wolf knows the law, more importantly, or maybe equally important, he understands people and human nature. If he takes your case, chances are, he can help you.

When I needed a personal injury lawyer, I was physically hurt and angry. David calmly explained the law to me in layman's terms. He went over different scenarios and explained his plan. Throughout the process he was responsive to my questions and frequently gave me updates to the case. David is a mix of intellect, humor, and compassion. Whether via phone, email, or text, David and his team were easy to contact and highly responsive.

In the end, David was able to deliver extremely favorable results. I hope to never need a personal injury lawyer again, but there's comfort in knowing people like David Wolf are out there. I recommend him to friends, family, and to you dear reader of reviews. Look no further, give David Wolf and his team a call. Best of luck.
Christy J. - Jacksonville, Florida
David Wolf is nothing short of fantastic. He is prompt in returning calls, is thorough in explaining options, and tenacious in defending his clients. There is never any doubt he has the clients interest in everything he does. He has helped us on several legal matters through the years and each time was successful. Couldn't ask for much more than that - highly recommended.
David C. - Fruit Cove, Florida
I highly recommend Mr. Wolf as an attorney. He is knowledgeable, helpful, efficient, and professional. He will take the time to answer your questions, and will promptly respond to e-mails and phone calls.
Katya H. - St. Johns, Florida
Mr. Wolf has been a tremendous help to me and my family with all of legal needs. He represented my mom after an accident, and got a great result. He and his staff were always courteous and kept us informed during all stages of her case. Mr. Wolf is a good man, and a great attorney.
Sarah M. - Raleigh, North Carolina
David Wolf is a no nonsense attorney, that we have come to rely on time and time again. We have consulted him on numerous occasions for simple matters to legal situations our family members have had that were more serious in nature. He is always available, always responds, and we trust him to handle things or point us in the right direction. We would highly recommend his legal expertise. We refer him to our friends and family because we believe in the end he has our best interest at heart.
Cindy G. - St. Johns, Florida
David Wolf did a great job in advising & helping us thru a difficult time for our family. He was very professional, prompt, and knowledgeable. I am very happy to say that Mr. Wolf answered all of my questions with uppermost concern. I will be more than happy to refer Mr. Wolf to any of my friends and family who may be in need of his services. Thank you Mr. Wolf for your time and attention regarding my situation.
Beverly D. - Atlanta, Georgia
David did a great job representing my family in a recent legal matter. He provided great communication in a clear, concise and timely manner. He thoroughly outlined what our options were and answered all our questions. We were extremely pleased with the outcome and highly recommend anyone seeking legal counsel to contact him.
David P. - St. Augustine, Florida
I have known David for over decade. As an active member of our community, it is obvious David cares about people. It was no surprise to me that when I went to him with questions about a legal matter he took the time to understand the situation. He then walked me through the options and explained what he could do to assist with resolution. I turned everything over to him and he took care of me. He did what he said he would do and that means a lot. I highly recommend David as an attorney to many of my family and friends.
Armando P. - St. Johns, Florida
I have worked with and referred personal injury cases to David Wolf over the last 15 years. He is one of the most detailed and caring lawyers that I know. David is one of the most trustworthy and respected lawyers in Jacksonville and the State of Florida.
Henry G. - Jacksonville, Florida
David Wolf is a caring and ethical personal injury attorney. He helped me understand the process of the case and answered all the detailed questions (and there are lots of detail). I recommend David and his wonderful staff if you find yourself in need of a personal injury attorney.
Sherri H. - Jacksonville, Florida
Mr. David Wolf is caring, non-judgmental, and diligent. My situation was small in comparison to the legal situations he helps his clients with in his law firm. However, I did need his help. He treated me like I was the only client he had. Answering emails immediately and calling me every step of the way. I felt cared for and know that when I need him he will always be there for me, no matter how big or small the situation.
Theresa S. - St. Johns, Florida
My law firm and I have had the opportunity to work with David Wolf and his law firm. David is a lawyer who goes the extra mile for his personal injury clients. David vigorously advocates for his clients' causes and he strives to obtain fair and just outcomes by exploring all possible avenues of recovery through exhaustive investigation. David Wolf is a skilled trial lawyer who is a great choice for any prospective client or lawyer who needs a strong advocate.
Todd R. - West Palm Beach, Florida
As a lawyer, I regularly refer personal injury matters to David. He has also done excellent work for me on my own personal matter. I highly recommend him.
Lee H. - Jacksonville, Florida
David Wolf is my "go to" attorney. For over 20 years, David Wolf has served as my attorney for both personal and business matters. I have referred employees, friends, and family members to David Wolf. He always takes the time to listen and help when he is able to. He has strong work ethic that never wanes even when I contact him at nights or on the weekend with an issue. With David as my "go-to" attorney, I definitely have less stress and the support I need when a legal issue arises.
Lorna H. - Hollywood, Florida