Bikers, Riders, and Motorcyclists - Freedom, Liberty, and Justice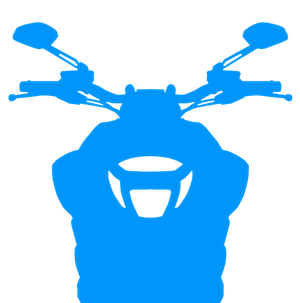 In Florida and other States, there is a patriotic and hard working core of each community committed to the full time pursuit or weekend passion of riding motorcycles. Bikers, riders, and motorcyclists come from all walks of life. Bikers are young, old, and middle aged. Owning and riding a motorcycle is not defined by class, ability, or education. It is one of the few pursuits without these restrictions. Bikes often share a love for country, freedom, liberty, and, yes, justice.
As residents and visitors to the State of Florida, it is important that an injured motorcyclist seek and obtain justice when the motorcyclist is injured as a result of the negligence or fault of others. Motorcyclists do not in any form or fashion assume the risks of injury due to the carelessness, recklessness, or fault of other drivers on the roads, streets, and highways. It is not a defense in a motorcycle case that the motorcyclist would not have been so severely injured if the motorcyclist was driving a motor vehicle or commercial vehicle. These same opponents of the rights of motorcyclists could just as easily argue that the motorcyclist would have been injured if the motorcyclist stayed at home or was taking a leisurely ride on a spaceship. As odd and ridiculous as these arguments sound, the arguments are unfairly made by people including those employed in the insurance industry.
Let's make it clear. Injured motorcyclists, bikers, and riders have rights to compensation when injuries are suffered as a result of the fault of another driver or even the fault of another biker under those circumstances. It should be noted the a motorcyclist does have the responsibility to follow the rules of the road and otherwise operate his or her motorcycle in a reasonable and safe manner.
Let's make something else clear. A motorcyclist's right to compensation is not absolute. In other words, insurance companies typically will not roll out the red carpet and will not automatically compensate an injured motorcyclist a fair, reasonable, or just settlement of the injury claim. Medical bills and medical records must be submitted and the severity and permanency of the injuries must be established in order for a motorcyclist to obtain a settlement or result that is commensurate with the personal injuries suffered.
When a motorcyclist is harmed in a motorcycle accident, the resulting injuries can have a devastating impact on the work and personal responsibilities of the motorcyclist. The motorcyclist is often challenged and stressed by lost wages, loss of ability to earn money, job insecurity and job loss, pain, suffering, medical bills, and a host of other problems. Again, motorcyclists, riders, and bikers love to ride and also have a passion for work, family, country, and doing their share to contribute to community. In the aftermath of an accident, the motorcyclist's whole world is turned upside down.
As noted by William Harley co-founder of Harley Davidson Motorcycles, "Life offers few guarantees, but generally the harder and longer you work, the more likely you are to succeed." It is interesting to note that the motorcycle community and its members take this to heart everyday and show support of this way of life both by word and by action.
If you or family member has been injured by a Florida Motorcycle Accident, contact David A. Wolf right now. He is available days, nights, and weekends to provide advice, guidance, and legal representation. David A. Wolf provides a Free Consultation for all injury cases including those that result from motorcycle accidents. Get D Wolf - On Your Side - At Your Side.