Medical Providers for Personal Injury Victims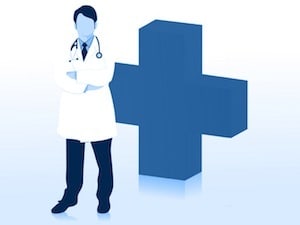 In the aftermath of a crash, accident, or incident causing personal injuries, it can be quite challenging for the injury victim to find a qualified medical doctor or clinic to provide ongoing care. Most health insurance companies have directories, databases, and online search functions that make it easy for a member or insured to locate a medical provider who accepts the health insurance benefits. There is no such database for personal injury doctors who provide care for a victim / patient following the automobile accident, bicycle accident, motorcycle accident, pedestrian accident, or slip and fall incident. Matters can be further complicated when the injury victim lacks health insurance. It should be noted that the payment of medical bills under Florida law differs depending on the type of injury sustained. For instance, automobile accident related medical care is handled / processed differently than slip and fall related medical care. Many medical providers will not accept automobile accident insurance. Many medical providers do not want to get involved if there is any potential disputes or litigation involving the medical care. Many medical providers do not understand how a legal case or claim works and many do not want to learn more about the importance of documentation, diagnostic testing, and final reports that are common in a personal injury case or claim.
As you can see, the challenges are many in number when finding a qualified medical provider who will provide ongoing care following an accident or incident causing personal injuries. If there is no database of qualified personal injury doctors, how can the typical injury victim locate a medical provider? This is an excellent question that is commonly asked. Here are some ways in which to locate a medical provider:
Health Insurance Directory. If the injury victim has health insurance, the injury victim may be able to locate a qualified doctor who accepts automobile insurance, health insurance, and other forms of payment. Again, it is important that the selected medical provider has experience in working with injury victims and will cooperate as needed when records, bills and reports are requested by the Florida Personal Injury Attorney working on behalf of the injury victim.
Google and Internet Search. Most medical providers have some kind of web or internet presence these days. If a medical provider accepts accident and personal injury clients / patients, the medical provider often has information on the website about automobile accidents, personal injury, etc. . .
Word of Mouth - Neighbors, Friends, and Family. If the injury victim has a neighbor, family member, or friend who is or has been treated by a personal injury medical provider, a recommendation or referral can be very helpful. This is especially true if the family member, friend, or neighbor suffered similar injuries AND was satisfied with the care and treatment given by the selected medical provider.
Further Research - Telephone Call. A simple telephone call to a medical provider can go a long way to securing the right medical provider / doctor following the crash, accident, or incident. Find out if the medical provider regularly treats injury patients and if the medical provider has any aversion to treating a patient who has an attorney in place for a personal injury claim or case.
Family Doctor. Your family doctor or primary care doctor may be able to recommend a qualified medical provider for ongoing care following the accident, crash, or incident causing personal injuries.
One big challenge for many personal injury victims is the lack of any insurance to pay for medical bills while claim or case is pending with the insurance company acting on behalf of the at fault individual, business entity, or government entity. Many doctors in the community may treat an injury victim but will not do so on what is called a Letter of Protection. A Letter of Protection is essentially a promise to pay the medical provider for services rendered upon the resolution or settlement of the case. There is no requirement under Florida law that any medical provider treat an injury victim on a wait to get paid basis. Emergency rooms are the exception when there is a need for immediate or emergency treatment. However, emergency rooms and urgent care centers are not in place or business to provide ongoing care.
David A. Wolf is a Florida Personal Injury Attorney with over 30 years of experience handling personal injury cases. He has worked with clients throughout the State of Florida on a variety of personal injury matters including automobile accidents, pedestrian accidents, bicycle accidents, day care center injuries, slip and fall injuries, etc. . . . David A. Wolf has a keen understanding of the claims process and litigation process to get the job done and the case resulted in the best interest of the client. David A. Wolf provides a FREE CONSULTATION on all personal injury cases. For the cases that he accepts for representation, he will handle the case on a contingency basis - NO RECOVERY - NO ATTORNEY FEES OR COSTS. Get D Wolf On Your Side - At Your Side.