Worker's Compensation Attorney - What You Need to Know About Your Legal Rights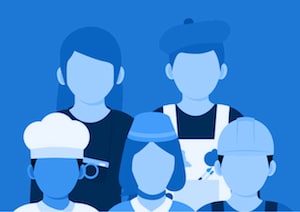 Workers in the State of Florida and other States put in time, sweat, and skill to advance the interest and profits of their employers. Some occupations are very dangerous by the nature of the position like a utility line repair person or a road construction worker. While other occupations may not seem very dangerous like a clerical office worker or customer service representation. Whatever the occupation, position, or risks of the worker's job, the employer can be held liable for injuries that occur during the course and scope of the worker's employment. It should be noted that the employer need not be negligent for the injuries to the worker. Furthermore, the employee, himself or herself, may even be negligent for the cause of the injuries. The focal point of responsibility or liability for the work related injuries is whether the injuries took place during the course and scope of the employment. Florida has a no-fault system in place for worker's compensation benefits, claims and cases. In other words, an injured employee can pursue a worker's compensation claim as long as the injury took place during the course and scope of the employment regardless of fault.
When a worker is injured, it is important for the injured worker or family to reach out to a Florida Worker's Compensation Attorney for advice, guidance, and legal representation. Personal Injury Attorney David Wolf will provide a Free Consultation on all worker's compensation inquiries and all personal injury matters. Some injured workers may decide to immediately hire a Worker's Compensation Lawyer while others may wait or may never end up hiring an attorney. It is important for the injured worker to understand his or her legal rights that are quite different when obtaining benefits and getting benefits in a worker's compensation setting as compared to other types of injury cases like automobile accidents, trucking accidents, motorcycle accidents, bicycle accidents, pedestrian accidents, and slip and fall matters. It should be noted if an employee is involved in an automobile accident during the course and scope of employment. There will be a worker's compensation case to pursue. There may also be what is referred to as a third party case to pursue if the other driver is at fault. As you can see, a worker's compensation case and the related issues are frequently quite complicated and confusing. As such, an injured worker should at least seek at legal advice to make sure the all available benefits are being paid and pursued.
The typical worker's compensation case involves benefits paid or to be paid by a worker's compensation insurance carrier. It should be noted that insurance adjusters are look for and find ways to limit or cut insurance benefits to the injured worker including those related to wage loss and medical care. At times, the insurance adjuster has a basis to take action and deny benefits; however, in far too many instances, there is no basis at all and it takes the formal pursuit of a worker's compensation claim by a qualified Florida Worker's Compensation Attorney to enforce and protect the legal rights of the injured worker.
Personal injury attorney David Wolf has over 30 years of experience. He is the author of 12 books and over 4,000 articles that focus on personal injury injuries and claims. David Wolf firmly believes in Giving a Voice to Injury Victims and Their Families. David Wolf understands the importance of community, family, and the value of hard work. He is a lifelong Florida residence. He and his wife (Robin) are proud to call Florida their home which is graced by their two children and three rescue dogs. David Wolf is the former board vice-president of the Jacksonville Jewish Alliance. He also served as a volunteer in local youth soccer for over 10 years. Contact David Wolf for a free consultation at (904) 500-WOLF - (904) 500-9653 or at dwolf@davidalanwolf.com.