Can an Injured Worker Sue an Employer as a Result of a Work Related Personal Injury?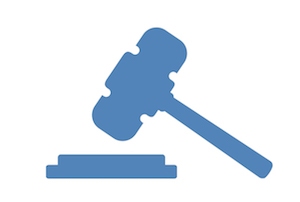 When a person suffers a personal injury as a result of a work related incident, the injured work has rights and remedies to available to the injured worker. If the employer was subject to the worker's compensation laws and carried the applicable worker's compensation insurance, the injured worker is typically limited to the pursuit of compensation within the worker's compensation system. The injured worker cannot directly sue the employer for simple negligence or fault. However, the injured worker can file a lawsuit and seek compensation beyond the remedies and restrictions set forth under the Florida Worker's Compensation laws if the injured worker can prove up extraordinary facts and circumstances leading to or causing the personal injuries.
Each work related injury or incident should be evaluated on the respective facts and circumstances. The level of misconduct or fault must rise to the level of reckless or outrageous conduct. Situations in which reckless or outrageous condition can be established include situation in which:
The employer attempted to hide or conceal the dangerous conditions on the work site.
The employer was aware of a highly dangerous situation but fail to act to protect the workers.
The employees were not properly trained with on the work site or with the use of the equipment which, in turn, put the employees in a dangerous situation.
There were prior complaints of the hazards but the employer failed to take any action to remedy the situation.
It should be noted that worker's compensation cases or claims are handled differently than other personal injury cases or claims related to automobile accidents, truck accidents, premises liability cases, bicycle accidents, trip and fall incidents, and other personal injury matters. The injured worker should consult with a Florida Worker's Compensation attorney for advice, guidance, and when necessary legal representation.
In the aftermath of a work related personal injury, there are a number of challenges faced by the injured worker including those related to the choice of medical providers, payment of medical bills, wage loss, inability to perform work duties, inability to perform household duties, and other challenges.
David Wolf is a personal injury attorney who is AV Rated by the Martindale Hubbell Legal Directory. This is the highest rating possible with the Martindale Hubbell Legal Directory. He is also rated 10.0 Superb the Avvo Legal Directory. For over 30 years, David Wolf has Given a Voice to Injury Victims and Their Families. He is the author of 12 books that focus on personal injury issues. Contact David Wolf for a Free Consultation at (904) 500-WOLF or (904) 500-9653.