What Benefits Can an Injured Worker Qualify For in a Florida Worker's Compensation Case?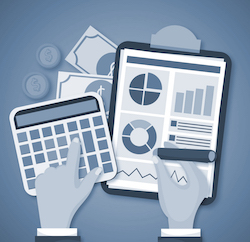 When a person suffers injuries at work, he or she can pursue a claim or case for worker's compensation benefits. While there is a system and laws in place, the worker's compensation carrier and the employer do not always treat the injured worker fairly or with respect. In fact, many benefits that the injured worker is otherwise entitled to must be battled or fought by a Florida Worker's Compensation attorney to make sure that the injured worker gets the benefits that he or she deserves. An attorney can also help the injured worker navigate through the treatment and medical provider options available through worker's compensation insurance.
Worker's compensation benefits can include the following:
Medical Expense Coverage - Worker's compensation can pay for expenses related to care with an emergency room, urgent care clinic, therapist, chiropractor, orthopedic surgeon, neurologist, pain management doctor, diagnostic testing centers, neurosurgeons, and other clinics and providers. At times, a Florida Worker's Compensation attorney must step in to ensure that the proper treatment is being rendered and duly paid for by the worker's compensation insurance carrier.
Temporary Disability Benefits - This includes lost wages due to decreased hours or inability to work at all. The injured worker is not compensated at 100 % of his or her lost wages but does receive at least a percentage of the lost wages during the time that work is limited, restricted, or prohibited the attending medical providers and doctors.
Permanent Disability Benefits - This includes compensation for lost wages and other daily costs of living for the injured worker and family members if the injured worker is unable to return to work.
Death Benefits - This provides for payment to the surviving family members of the worker who died as a result of work related personal injuries. Unfortunately, the amount of compensation for death benefits in a Florida Worker's Compensation claim or case is limited or capped per the Florida law on point.
The severity of the injuries and compensation awardable to the injured worker will depend on a number of factors including but not limited to the amount of past medical bills, the amount of expected future medical bills, lost wages, loss of earning capacity, type of treatment, specialty of the respective medical providers, conditions diagnosed that resulted from the work related accident or incident, effect of the injuries on activities of daily living, ability to work in the future, and other factors.
David Wolf is a Florida Worker's Compensation attorney with over 30 years of experience representing injury victims and their families. He is the author of 12 books that focus on personal injury issues. David Wolf is AV - Preeminent Rated by the Martindale Hubbell Legal Directory which represents the highest peer rating standard for this legal directory which is the oldest and most recognized law directory in the United States. He is designated as a Client Champion - Platinum Level - which is based on his Client Reviews and Ratings.
Contact attorney David Wolf for a Free Consultation. He is available 24 / 7 to service the needs of his clients and prospective clients. Call David Wolf at (904) 500-WOLF or (904) 500-9653 or via e-mail at dwolf@davidalanwolf.com With David Wolf, you will have an experienced attorney On Your Side - At Your Side.