How is a Worker's Compensation Claim Filed in the State of Florida?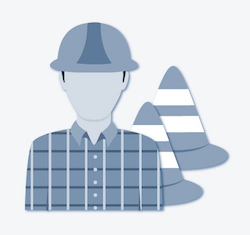 When a worker is injured on the job in the State of Florida, it is important for the injured worker to report the injury or incident to his or her employer and also get timely medical care to treat the worker related injuries AND to properly document the work related injury or incident. The injured worker must report the injury or incident to the employer within 30 days or becoming aware of the injury or illness that is totally or mostly work related. The employer or business must notify the insurance carrier within 7 days. Thereafter, the worker's compensation insurance company must provide the injured worker an informational brochure within 3 days of the insurance company receiving notice.
Even when a worker's compensation incident is duly reported, the worker must still follow some steps to protect his or her legal rights. For instance, let's say that a worker is injured and reports the claim. The worker seeks medical treatment but over time stops the treatment and does not otherwise formally pursue the claim. Under these circumstances, the worker is at risk for letting his or her claim run out if a formal action is not filed.
Work related injuries are often challenged by the employer and the worker's compensation insurance carrier. It is important for an injured worker to be well informed of his or her legal rights. While an employer or insurance adjuster will provide some information to the injured worker, this information is not in the form of legal advice or should it be in the form of legal advice.
It is helpful if the employee obtains documentation showing that the incident was reported and that timely treatment was rendered. As soon as practical, an injured worker should contact a Florida Worker's Compensation attorney for advice, guidance, and legal representation. If the injuries are short term and minor in nature, the injured worker may decide to forego formal representation and continue with his or her position with the company. For injuries more serious, the injured worker may and should decide to seek out legal advice and representation to determine what actions should be taken to protect and enforce (when necessary) the legal rights of the injured worker.
David Wolf is an attorney who has dedicated his entire legal career to the legal rights of individuals battling against businesses and insurance companies. He is the author of 12 books that focus on personal injury matters. Attorney David Wolf provides a Free Consultation to injury victims who are entitled to compensation as a result of a work related incident or another incident leading to personal injuries. Contact David Wolf right now to find out more about your legal rights and recommended courses of action. Contact David Wolf at (904) 500-WOLF or (904) 500-9653. You can also e-mail David Wolf at dwolf@davidalanwolf.com.
Each worker's compensation related injury or case should be judged or evaluated on its own facts and merits. It is important that the injured worker get follow care from qualified doctors, get diagnostic testing performed, and otherwise follow the advice and guidance of his or her attorney.