What Doctors are Available or Approved for Treatment for Workplace Injuries?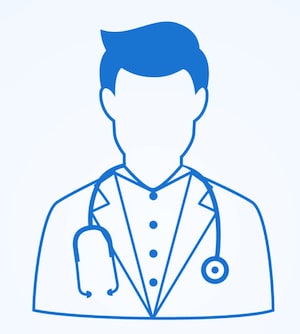 In Florida, there are specific rules and regulations in the worker's compensation setting that control how and where an injured worker / employee can get medical care in the aftermath of a workplace or work related injury. For certain injuries, the medical care can be quite expensive and long term in nature. Whether the medical care is minimal or long term in nature, Florida law for work related injuries requires the employer / worker's compensation insurance carrier to pay for medical treatment that is reasonable and necessary necessary.
There are often battles or disputes with the worker's compensation injury carrier as to what medical care and services are reasonable and necessary. As such, it is important to have a worker's compensation attorney guide, advise, and represent the injured worker to make sure that the injured worker gets the medical attention and care that he or she needs to address the work related personal injuries.
Except for emergency related medical care, ongoing medical care for worker's compensation related medical care requires pre-authorization from the worker's compensation insurance carrier. Once there is approval for a doctor or medical care, the insured worker must treat with the chose doctor who accepts worker's compensation benefits for the medical care and services provided. Under Florida law, there is a right to a one-time change in medical providers. When a request for change of medical providers is submitted, the insurance carrier has 5 days to respond to the request in change in medical providers. Unfortunately, the injured worker cannot control which doctor the insurance carrier selects for the medical provider following the one-time requested change. The request for change in medical providers must be submitted in writing.
For serious injuries that require more than just general medical care, there may be a referral to a specialist by the treating physician. Typically, treatment recommended by the main treating physician will be covered the worker's compensation insurance carrier. This assumes that the treatment is reasonable and necessary. Medical providers who accept worker's compensation patients and who are approved under the worker's compensation insurance plan will get paid under the plan through an approved schedule. If for some reason worker's compensation ends up denying certain care or treatment, a medical provider may end up sending out a bill for services through health insurance. It should be noted under certain circumstances payments made by the health insurance company may require reimbursement if there is a subsequent settlement with the worker's compensation carrier or a third party.
Worker's compensation adjusters, medical providers, and the carriers should be sympathetic to the injured worker and do everything possible to assist with medical care and related issues. The truth is that these respective entities have loyalties beyond the worker's compensation patient. Adjuster looks for pays to save money and cut benefits when possible. Medical providers tend to have a stronger financial connection to the carrier than the patient. Finally, the insurance carrier is a business that focuses on its bottom line rather than the maximum medical care and benefits for the injured worker. As such, it is important for the injured worker to get an advocate on his or her side in the form of a Florida Worker's Compensation Attorney.
David Wolf is a personal injury attorney with over 30 years of experience. He is the author of over 4,000 articles and 12 books that focus on personal injury and safety issues. He firmly believes in Giving a Voice to Injured Workers and Their Families. Contact David Wolf today for a Free Consultation at (904) 500-WOLF or (904) 500-9653 or at dwolf@davidalanwolf.com Get D Wolf On Your Side - At Your Side.