Avvo Lawyer Directory
Like the Martindale Hubbell Legal Directory, Avvo is a legal directory that contains practice area and biographical information for attorneys across the United States. The Avvo Legal Directory has extensive information for Florida attorneys including David Wolf.
Unlike the Martindale Hubbell Legal Directory, the Avvo Lawyer Directory never existed in print or hard bound book format. The Avvo Lawyer Directory is a product of the information, online, and technological age that we live in. While the Avvo Legal Directory does not have the history and tradition of the Martindale Hubbell Legal Directory, the Avvo Lawyer Directory does contain listings and ratings for 97 % of the licensed attorneys in the United States.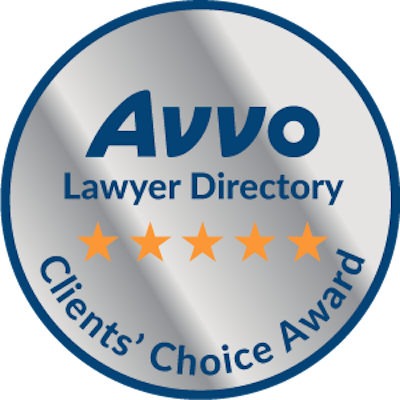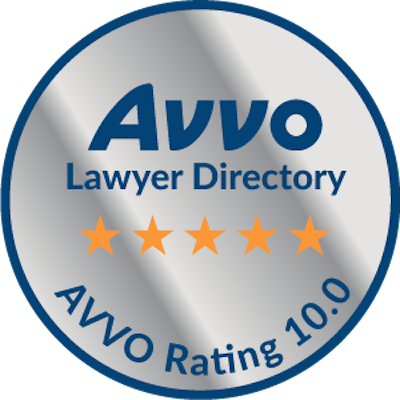 Avvo was founded in Seattle, Washington by tech savvy attorneys to provide the general public with legal resources and information about attorneys. Ratings are based on client reviews, profile details, and attorney endorsements. Avvo boasts a sizable database with answers to a variety of questions in a wide range of practice areas. David Wolf has personal answered over 400 questions for the Avvo Legal Directory. He also also authored 15 Legal Guides for the Avvo Legal Directory.
With respect to Avvo Client Reviews, David Wolf has over client reviews in place and has a 5 Star - 10.0 Rating in Avvo. He is ranked Number 1 for the number of Reviews posted to Avvo for approximately 9,000 personal injury attorneys listed in the Avvo Legal Directory for the State of Florida. David Wolf is also ranked Number 1 for the number of Reviews posted to Avvo for over 600 personal injury attorneys listed in the Avvo Lawyer Directory for Jacksonville, Florida.
David Wolf received the following awards by the Avvo Lawyer Directory:
Avvo Rating - 10.0 Superb Award - Top Attorney Personal Injury
Avvo Client's Choice Award - Personal Injury
In addition to his writing contributions to Avvo, David Wolf is the author of 12 books including the book titled Florida Automobile Accidents - Personal Injuries - Keys to Protecting and Enforcing Your Legal Rights and the book titled - Big Trucks - Big Problems - When a Truck Driver Wrecks Your Day and Life - Legal Rights of the Injury Victim and Family.
David Wolf has that certain steadfast dedication to clients who need the help, support, and legal advice in the aftermath of a crash, accident, or incident. Many personal injuries have a life changing impact on the injury victim and the family of the injury victim. There are a number of challenges to deal with including but not limited to medical bills, medical treatment, selection of doctors, lost wages, change of career, etc. . . For some personal injury victims, the stress can be overwhelming especially when the ability to work is impacted and just the ability to enjoy life is impacted. Each victim has his or own life to live and it is important that the story on behalf of the injury victim is told and that rights are protected and enforced.
David Wolf has been representing injury victims and their families for over 30 years. He was born, raised, and educated from kindergarten through law school in the State of Florida. He has represented clients in most of the 67 counties from the Florida Keys to Jacksonville to Pensacola and most parts in between. He is quite proud of his Florida roots and the opportunity to represent the residents of State of Florida and visitors to the State of Florida who are in need of legal representation for a personal injury claim or case.