Sports Related Injuries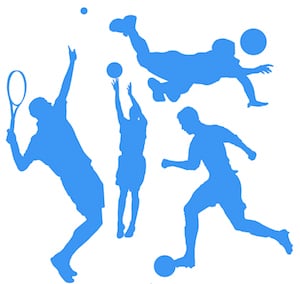 A case or claim for a victim can be pursued for personal injuries suffered during the participation or play in a sports related activity. For any sport, there is an inherent risk of the sport or activity. As such, a school, sports club, or other organization is not liable every time that an adult or a youth athlete suffers a personal injury. Like other types of personal injury cases, there are essentially four elements to prove or establish as part of a legal case as follows:
Duty;
Breach of Duty;
Causation; and
Damages
The duty of the coach, supervisor, and trainer will depend on the sport, age of the athlete and participants, skill levels of the athlete and participants, applicable State law, policies and procedures of the club, school, and governing organization, and other factors. For many clubs, schools, and organizations, a form release is required for an athlete to participant in an event, activity, game, or sport. Many such form releases are overbroad, ambiguous, and against public policy. For instance, let's say a parent signs a form release for a 6 year old child to participate in a football club. During practice, the child wanders off the field and gets hit by a vehicle. The coach, under this fact pattern, had a duty to supervise the children including the 6 year old player. The coach breached this duty failing to keep an eye and failing to otherwise supervise the 6 year old player. As a result of this negligence, inattention, and carelessness, the child wandered away and was hit by a vehicle. Under this fact pattern, the four element of a personal injury case can be established. The enforcement of the form release will depend on the applicable State law and the ruling of the Judge on the case. It should be noted that in the State of Florida, a child under the age of 6 years old cannot be held to be negligent as a matter of law. A child 6 year of age can be held partially or wholly at fault for the personal injuries. The evaluation of the conduct of the child is based on the child's age, intelligence, maturity, experience, and other factors.
While football is a contact sport and injuries can happen, there is still a duty as it pertains to young children to make sure that the age, size, and weight of the children are not mismatched to the point that it creates a dangerous situation for a child. For instance, if a 65 pound child suffers personal injuries as a result of being tackled by a 130 pound child, there may be a negligence case or claim to pursue against the coach, referee, league officials, or others who approved / sanctioned the teams, games, and / or scrimmages.
In Florida, knowing and voluntary participation in a sport may constitute the express assumption of risk essential to protect other players / participants from unwanted or unexpected liability for the mere participation along side the other players, opponents, and teammates. However, there is still a duty of care on behalf of the coaches, volunteers, referees, league officials, and supervisors. For instance, if a field or facility is not maintained in a safe condition, a claim or lawsuit may be filed for the negligence associated with field or facility maintenance.
There are also injuries that take place during a practice, scrimmage, or game. Again, there are inherent risks associated with most sports. As such, if a player fractures an arm playing basketball, there may or may not be a case or claim to pursue. If the player was fouled during the ordinary course and scope of play and then falls and breaks her arm, this could not typically form the basis for a case or claim against the school, property owner, league, or sports organization. There are a myriad of incidents that could take place during sports related games, practices, and activities. Many of the injuries will fall into being classified as part of of the inherent risk of the activity or sport. For those cases or incidents in which the four elements can be established (Duty, Breach of Duty, Causation, and Damages, then it would be in the best interest of the injury victim to retain the services of a personal injury attorney for advice, guidance, and representation. Contact David Wolf if you have a question about a sports related or other type of personal injury. David Wolf firmly believes in Giving a Voice to Injury Victims and Their Families.