Cruise Ship Injuries
Cruise Ship Injuries - Cruises Departing the State of Florida Ports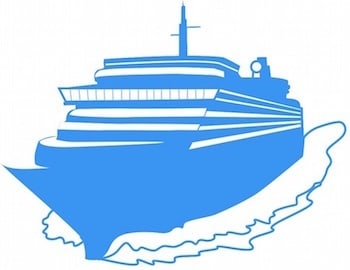 Florida is a destination location for millions of tourists every year. In addition to tourist from other states, Florida proudly serves its own residents with a number of vacation designations including those related to cruise ships. Florida welcomes cruise ships from a number of companies and countries of origin. Here is a list of the Florida ports in which cruise ships depart on a weekly or more frequent basis:
Fort Lauderdale, Florida - Port Everglades
Jacksonville, Florida - JAXPORT Cruise Terminal
Miami, Florida - Port of Miami
Port Canaveral, Florida - Port Canaveral
Tampa, Florida - Port of Tampa
Cruise ship injuries are subject unique and restrictive laws. Unlike Florida Automobile Accidents and other personal injury cases, cruise ship cases are subject to a very short statute of limitations and procedures for filing a claim and a lawsuit. Unbeknownst to most cruise ship passengers, some of the rules and regulations regarding cruise ship injuries are contained on the cruise ship ticket in the form of notice provisions. By purchasing the cruise ship ticket and entering the ship, the cruise ship passenger has in essence agreed to these terms. While it may seem unfair to be subject to a statute of limitations of one year for many such cruise lines, it is a fairly strictly inter presented time period.
In addition to a short statute of limitations and notice provision, most cruise ship injury cases MUST be filed in a certain jurisdiction or court. As such, it is important to contact a Florida Cruise Ship Attorney immediately rather than wait. It is difficult enough to pursue a personal injury claim or case. It is even more difficult when time limits are close to expiring and there is a tremendous amount of work and investigation yet to be completed.
Cruise ships are considered common carriers. While a cruise ship may resemble a hotel, restaurant, bar, and entertainment center found in many cities, the fact remains that a cruise ship is a "common carrier". As such, a cruise ship has a special duty that is higher than just ordinarily care as it pertains to cruise passengers. As part of this special duty, a cruise ship has a duty to make sure that a passenger arrives to each port and destination in a safe manner. A claim or lawsuit may be pursued against the cruise ship company, owner of the ship, company or corporation under a special charter, and / or the company that sold the tickets for the cruise ship vacation. There may also be third parties involved with the accident or incident who / that may have liability or responsibility for the injuries caused to the victim.
A cruise ship vacation should begin and end with the satisfaction of an adventure filled with fun, friendship, family, and relaxation. Unfortunately for too many cruise ship passengers, the cruise ship vacation turns into one filled with a personal injury, pain, suffering, mental anguish, and the loss of enjoyment of life.
Claims and cases for personal injuries against a cruise ship company can be pursed if the cruise ship through its agents, employees, or assignees breached the special duty of care which, in turn, was the proximate cause of the injuries to the victim. Examples of claims or cases that have been pursued or can be pursued include but are not limited to the following:
Slip and falls incidents OR trip and fall incidents in the common areas or other locations on the ship;
Pool or aquatic related incidents or accidents including bodily injuries, trauma, or drowning;
Injuries from falling objects or unsecured objects;
Falls overboard and / or drownings;
Personal injuries sustained during excursions on-shore or on other vessels;
Sexual assault and / or physical assault caused by an employee OR caused by negligent security;
Other incidents / accidents causing personal injuries.
Certainly, cruise ship companies are well financed and bank rolled. Each cruise ship company has its attorneys, risk managers, and administrative staff in person to respond to an incident or injury AND to advise the cruise ship staff as to actions to take, reports to write, and defenses to prepare. A cruise ship passenger suffering a personal injury should avail himsel or herself of the service of a Florida Cruise Ship Personal Injury Attorney as soon as practical.
David A. Wolf is a Florida Personal Injury Attorney with over 30 years of experience. He provides a FREE CONSULTATION and FREE CASE EVALUATION for all persona injury cases including cruise ship injury cases. Get D Wolf On Your Side - At Your Side.