What Remedies and Compensation are Available to Motor Scooter Injury Victims?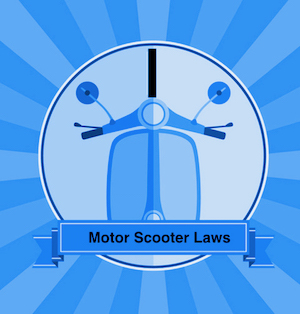 In the aftermath of a motor scooter accident, there are many challenges and questions that arise. In the State of Florida, most motor scooter accidents are handled differently than a standard automobile accident. One main difference typically involves that of insurance coverage. In the State of Florida, for motor scooters under 50 cc of horsepower, there are no insurance or special licensure requirements. As such, many of the motor scooters are not properly insured. When there is an accident involving a motor scooter, the motor scooter operated may be a bit challenged in gettting the property damage and personal injuries covered by the other driver.
Bodily Injury Insurance. In the State of Florida, Bodily Injury insurance is optional coverage. As such, there is no Florida requirement to carry such coverage. If a motor scooter operator or rider is injured as a result of the negligence of another driver AND the vehicle driven carried Bodily Injury insurance, then there would be a viable claim or case to pursue with respect to this coverage. Keep in mind the the legal rights of an injury victim do not limit compensation per se. However, there also must be a practical analysis of the case with respect to the amount of Insruance coverage and the potential or probable assets or wealth of the at-fault driver.
Bodily Injury Insurance. If the motor scooter operator purchased Uninsured Motorist insurance coverage, this may also be an avenue to explore as to compensation. Uninsured Motorist may apply if the at-fault driver did not carry Bodily Injury insurance coverage.
Medical Payment Insurance. This is a type of insurance that can be pursued for the motor scooter that will pay for medical bills regardless as to who was at fault for the crash. Medical Payment insurance is also an optional type of insurance in the State of Florida.
Personal Injury Protection Insurance. For automobiles, PIP or Persosonal Injury Protection insruance is required. It covers up to $10,000 of medical bills and pays the providers at 80 percent. PIP coverage for motor scooters is optional. It should be noted that the motor scooter operator or rider cannot access or use the at-fault driver's PIP coverage. Simply stated, it just does not work this way.
In the abundance of caution, motor scooter owners should purchase as much insurance as they can afford. This way medical bills can be covered and compensation can be obtained even if the at-fault driver did not carry Bodily Injury insurance coverage. Once a crash has taken place, it is too late to change the coverage on a motor scooter. At that point in time, the motor scooter has access to whatever coverage was in place.
David Wolf is a personal injury attorney and the author of 12 books including the book titled - Florida Motor Scooters - Fun to Ride Until You Are Hit on One - Legal Rights of the Injury Vicitm. You can get this book for free at Florida Motor Scooters. David Wolf provides a Free Consultation on all personal injury cases including those involving a motor scooter. David Wolf firmly believes in Giving a Voice to Injury Victims and Their Families.