Is a Permanent Injury Required to Pursue Damages for Pain, Suffering, Loss of Enjoyment of Life, Inconvenience, and Mental Anguish Resulting From a Florida Motor Scooter Accident?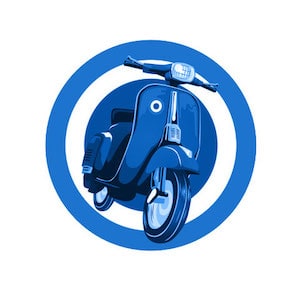 The laws on Motor Scooters in the State of Florida are a bit confusing. When a person is injured as a passenger or driver of a car / motor vehicle, the laws are a bit more clear. In order to be entitled to any compensation for pain, suffering, mental anguish, inconvenience, and loss of enjoyment of life, the injury victim must prove by the evidence / medical records that he or she suffered a permanent injury. This is commonly referred to as a threshold injury when evaluating an automobile accident case. The laws surrounding Motor Scooters, as we commonly see them in the community in the form of a low speed / low powered gas powered mode of transportation, are a bit more vague in that there are not as many laws or requirements set forth under Florida law. A registered owner of a motor scooter does not even have to purchase insurance for the motor scooter. Florida does not have any mandatory insurance requirements for motor scooters.
When a person suffers injuries as a result of a motor scooter accident, the injury victim can pursue a claim or case for compensation for pain, suffering, mental anguish, inconvenience, and loss of enjoyment of life even without the showing or proof of a permanent injury. This contrasts the permanent injury threshold requirement necessary in cases of automobile accidents because Florida statutes do not require operators of motor scooters or mopeds to purchase any form of insurance. Though mopeds and motor scooters exhibit many of the same characteristics as other vehicles subject to more stringent traffic regulations, Florida considers mopeds and motor scooters more akin to bicycles than cars because operators may pedal these types of vehicles, where as pedaling is not an option for moving other vehicles like cars. Consequently, the courts do not view mopeds and motor scooters as self-propelling vehicles, so the requirements for recovery that apply to self-propelling vehicles, like cars, do not apply motor scooters and mopeds. Thus, a person injured in a motor scooter or moped accident does not need to show permanent injuries to recover financial compensation for injuries sustained in an accident.
Nonetheless, an individual injured in an accident involving a motor scooter or a moped must still prove the other elements necessary to win a personal injury action, in order to recover a damages award. For example, the injured party must show that the other party acted negligently, recklessly, or intentionally in a manner that caused the injured party to sustain his or her injuries. Accordingly, individuals injured in a motor scooter or moped accident should consult an experienced Personal Injury Attorney for advice pertinent to the facts and laws of their specific situation.
David Wolf is a personal injury and motor scooter injury based in Jacksonville, Florida who handles cases throughout the State of Florida. David Wolf is the author of 12 books that focus on personal injury and safety issues. He also has authored over 4,000 articles about personal injury matters. With over 30 years of experience, David Wolf has the experience and know how to get the job done and effectively advocate on behalf on injury victims and their families. David Wolf provides a Free Consultation on all personal injury matters. Call David Wolf today at (904) 500-WOLF or (904) 500-9653. He is also available 24 / 7 via e-mail at dwolf@davidalanwolf.com Get D Wolf On Your Side - At Your Side today.