Top Rated Local Business Directory
Top Rated Local® created and implemented an experience and rating based system based on 5 pillars: experience, value, quality, timeliness and satisfaction. Top Rated Local prides itself on its mission which is to showcase businesses (including law firms) that have legitimate and quality reviews by clients with real life experiences. Unlike many other rating services and websites in existence, a business can claim a free profile. The top listings in various business categories including attorneys are not populated by high paying advertisers and the biggest of businesses or law firms. It is a merit and review based system put in place and managed by Top Rated Local. WIth its systems and algorithms, Top Rated local has listings for law firms locally as well as statewide.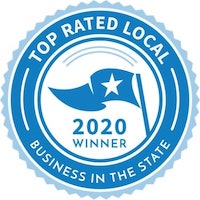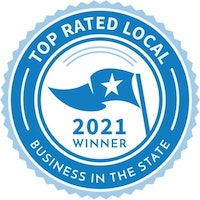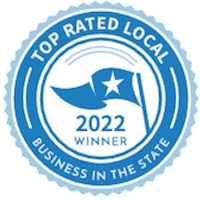 David Alan Wolf Personal Injury Attorney is listed with Top Rated Local. In this directory, the law firm is the Top Rated Personal Injury Law firm in Jacksonville. Furthermore, attorney David Wolf is designated as Staff Favorite by Top Rated Local for the Metropolitan Jacksonville area. Top Rated Local also releases its annual list of the 100 Top Rated businesses for the entire State of Florida. The 100 Top Rated Florida has businesses of all types on the list. For 2000, 2021, and 2022, David Wolf ranked as follows per the metrics and information gathered from 6 review sites:
2020 - Top Rated Business in the State of Florida - Attorneys and Law Firms (#1 in 2020)
2021 - Top Rated Business in the State of Florida - Attorneys and Law Firms (#1 in 2021)
2022 - Top Rated Business in the State of Florida - Attorneys and Law Firms (#1 in 2022)
With over 32 years of experience, attorney David Wolf focuses his practice in the field of personal injury. He is an AV Preeminent Rated attorney per the Martindale Hubbell Lawyer Directory and a Super Lawyer per the Thomas Reuters Company. He is has the designation of an 10.0 Rated Superb Attorney per the AVVO Lawyer Directory. Across a number of platforms and directories, David Wolf has over 1,000 positive Reviews in place from clients and former clients. He also has over 100 endorsements in place from other attorneys who have worked with David Wolf and who personally and professional know the quality of his work and services.
David Wolf is the author of 12 books including the book titled - Florida Automobile Accidents - Personal Injuries - Keys to Enforcing and Protecting Your Legal Rights. David Wolf fully believes in Giving a Voice to Injury Victims and Their Families through his steadfast legal representation, distribution of books for free, community service efforts, and advocacy for those seeking out compensation in the aftermath of an accident / incident caused by the fault / negligence of another person, business, or government entity.