Three Best Rated Directory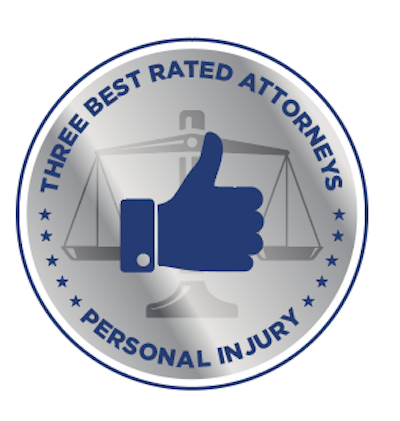 David Wolf has been recognized as a Three Best Rated Personal Injury Attorney in Jacksonville, Florida. Founded in 2014, Three Best Rated is a directory that contains listings for attorneys and other professions / businesses. Unlike other directories and publications, Three Best Rated does not require membership or the purchase of a premium listing to be named as a Three Best Rated Personal Injury Attorney. Furthermore, visitors of the website do not have to register or pay for the information provided by Three Best Rated. All information is displayed for easy access and use.
As noted on the Three Best Rated website, a 50 Point Inspection process is utilized to select the Three Best Rated honorees by evaluating the history, ratings, proximity, complaints, satisfaction, costs, reviews, general excellence and other factors.
The Three Best Rated directory helps over 4 million visitors every month to select an attorney / professional select the right professional / business for their needs including those in search of legal representation for matter related to personal injury, automobile accident, bicycle accident, trucking accident, pedestrian accident, boating accident, motorcycle accident, motor scooter accident, day care center incident, child injury, and other matters.
In addition to be named a Three Best Rated Personal Injury Attorney, David Wolf is a AV Preeminent Attorney as designed by the Martindale Hubbell Lawyer Directory which was originally founded 1868. The AV Rating is based on the following: Legal Knowledge, Analytical Capabilities, Judgment, Communication Ability, and Legal Experience.
Since 1990, David Wolf has represented personal injury victims throughout the State of Florida and as co-counseled on a number of cases outside of the State of Florida. He is the author of 12 books that focus on personal injury matters including the book titled - Florida Automobile Accidents - Personal Injuries - Keys to Protecting and Enforcing Your Legal Rights. David Wolf firmly believes in Giving a Voice to Injury Victims and Their Families. Contact David Wolf today for a Free Consultation. All personal injury cases are handled on a contingency basis which means that there will not be any charge for attorney fees or costs unless there is a financial recovery / settlement. Get D Wolf - On Your Side - At Your Side.