Power of Family, Faith, and Freedom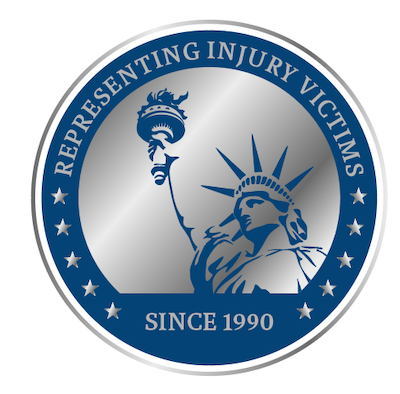 Life presents itself with many challenges. With a strong work ethic, family, and faith, people work through most of life's issues the best that they can. In the aftermath of a traumatic incident, event, accident, or crash, the injury victim even more so must rely on family and faith to get through the challenges and ordeals brought on by the traumatic event and related personal injuries. Certainly, family and faith are vital to get through the tough challenges of life especially when compounded by personal injuries caused by the negligence and fault of others.
In Florida and the rest of the United States, we have a legal system set up that allows individuals to seek compensation for personal injuries for economic damages and non-economic damages. Claims or cases are presented in the civil arena or court. The injury victim must prove his or her damages by a preponderence of the evidence. While the civil justice system is far from perfect, it does permit injury victims to freedom to make the decision whether to pursue a claim or case and whether to hire an attorney. Unlike many other countries, we have the freedom to protect and enforce our legal rights. The United States was founded on a Constitution and Bill of Rights that guarantees certain freedoms. In Florida and other States, further laws, regulations, and rules define the method and manner by which compensation can be obtained for injury victims.
The four essential elements of most personal injury cases include the following:
Duty;
Breach of Duty;
Causation; and
Damages
If the above four elements can be established through evidence, does this mean that the injury victim will automatically be entitled to compensation in a timely manner? The simple answer to this question is "No". A case or claim can be pursued if the facts and evidence support such a case; however, the defendant and the insurance carrier (if any) can dispute the evidence and facts. A defendant and insurance company can and often do chose to be unreasonable in many cases in order to delay the payment of claims and cases. At times, the pursuit of case is a long battle that is purposely drawn out by the defendant and / or the Insruance carrier. Because of this potential risk, a personal injury victim should retain a Florida Personal Injury Attorney to enforce and protect the rights and to use the best efforts to secure a just and timely resolution of the case.
While there are freedoms and rights in place, there are also limitations that must be adhered to in order to preserve the freedoms and rights. One such set of limitations is called the Statute of Limitations. In Florida, Chapter 95, Florida Statutes contains most of the statute of limitations or time periods in which a case must be filed or pursued. It is important keep these time limits in mind when considering what action to take and whether legal representation in the form of a Florida Personal Injury Attorney will be utilized. In addition to time limits, there are some caps in place under Florida law for medical malpractice cases, government cases, and other types of cases.
Certainly, a strong work ethic combined strong family ties, faith, and freedom make for a wonderful and deserving client. Whatever lifestyle a person lived prior to a traumatic event, incident, accident or crash should be respected. This is especially true when the activities of daily living and lifestyle of the injury victim have been drastically changed due to personal injuries caused by the negligence or fault of an individual, business, or government entity.
David A. Wolf has been protecting and enforcing the civil legal rights of his personal injury clients for over 30 years. He understands the importance of family, faith, and freedom and works diligently when the lifestyle and activities of daily living of his clients have been affected. Get D Wolf - On Your Side - At Your Side.