Legal Representation - Already Represented? Right to Get a Second Opinion
Already Represented?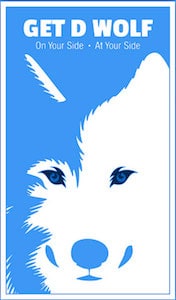 Do you need a personal injury attorney and trial lawyer but are already represented? Or, are you now in the process of selecting a personal injury attorney?
If you are already represented, there are questions that you need to ask your current attorney. It should be noted that the Florida Bar, the organization that licenses and regulates attorneys in the State of Florida, allows clients to get a second opinion from another attorney. In other words, an attorney can provide a client who is already represented with advice. The client has the freedom to contact other attorneys to get advice and if the client desires to do so - the client can switch attorneys; however, if the attorney handling the file has put in a great deal of time, effort, and resources - there could potentially be an attorney fee lien on the case. A client should make an informed decision when selecting an attorney. In addition, a client should make an informed choice when making the decision to switch attorneys. As noted in noted in an ethics opinion published by the Florida Bar, "a lawyer may give a second opinion to a person who is represented by counsel on how the person's current lawyer is handling the case or give information on the services the lawyer may provide"
Do not feel shy or intimidated, as the responses could impact your financial future and physical well being. If you are not satisfied with the responses, you are free to seek additional advice and Counsel.
How long have you been practicing personal injury law?
What are the different areas of your practice?
How many personal injury cases do you currently have?
How do I know that it is you that I am getting as my lawyer, and that my case will not be shuffled off to someone else?
How many personal injury cases have you ever actually taken to jury verdict as lead lawyer?
What are the strengths of my case, what makes it valuable?
What are the weaknesses in my case, those things that potentially could reduce its value?
David Wolf - Personal Injury Attorney - 30 Years of Experience - Author of 11 Personal Injury Books
David Wolf is a personal injury attorney with over 30 years of experience. He has handled cases throughout the State of Florida. Based in Jacksonville, Florida, David Wolf is well connected throughout the State of Florida with other attorneys, medical providers, and other resources to assist each client and potential client in the quest for justice and compensation on behalf of his clients. David Wolf is the author of 12 books that focus on personal injury and safety issues including the book titled - Florida Automobile Accidents - Personal Injuries - Keys to Protecting and Enforcing Your Legal Rights. You can get this book for free at Florida Automobile Accidents Book.
Keep in Mind - You Only Have One Case - Make Sure Your Attorney Knows You and Your Case
The law firm which represents you has lots of cases, and you only have one. If your lawyer isn't able to answer these questions, or does not want to answer these questions, what else isn't he or she telling you? If you need an attorney, ask me these questions. I will answer them and any other questions or concerns you might have. Better yet, here is my cell number, call David Wolf's mobile number: (904) 699-8366. You can also reach David Wolf at (904) 500-WOLF or (904) 500-9653. Send an e-mail address is dwolf@davidalanwolf.com. For all personal injury cases, David Wolf provides a Free Consultation which will be provided the same day you call. David Wolf will provide you with an overview of your case, information as to your legal rights to compensation, and recommended courses of action.