In Wolf We Trust - 5 Reasons to Contact Personal Injury Attorney David Wolf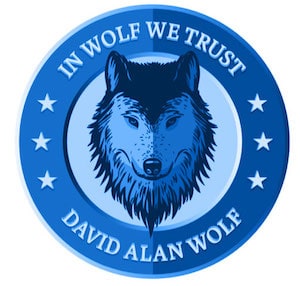 Trust is an important part of any attorney client relationship. It is not necessarily a one way trust from client to the attorney. It is also a trust from the attorney to the client. Yes, it is a relationship that requires the efforts and cooperation of both the attorney and the client. With so many choices out there in the form of attorneys and law firms, you should contact an attorney who has a strong work ethic, empathy for the client, experience, know how, and skill. As so aptly stated by President Abraham Lincoln, our 16th President, and, yes, a lawyer, "The leading rule for the lawyer, as for the man of every calling, is diligence." That's right, hard work and dedication are cornerstones of what makes but does not totally define an attorney. Contact David Wolf right now and you will see that you are getting an attorney with the following qualities:
Strong Work Ethic
The typical work day for David Wolf starts at 6:00 a.m. and carries through 10 p.m. He is even available beyond these hours as necessary for clients and potential clients. This work ethic is strongly rooted in David Wolf both literally and figuratively. Beginning at the age of 14, David Wolf worked at his family's nursing and landscaping business. At 16, he bought his first truck - a 1981 Ford Courier - a used truck without a/c, power windows, or power steering. While this was far from a luxury vehicle or truck, the small pick up truck got David Wolf through high school and part of college with small landscape jobs and deliveries. The life of an attorney is a bit different than that of a landscaper or ditch digger - however, the strong work ethic is the same. These days, David Wolf has that commitment to his clients and caseload.
Empathy for the Client
The life and times of a personal injury victim are tough and challenging. Beyond the accident scene, work and personal responsibilities / commitments carry on. The victim often has no choice but to work and live through the pain in order to put food on the table and support family members. Furthermore, even before an accident, life for many personal injury victims was already challenging enough with the daily struggles of work and family. David Wolf understands these challenges having seen other clients, former clients, friends, and contacts deal with the same issues. Certainly, part of being an advocate for a personal injury victim is to understand the plight, challenges, commitments, and struggles. However, empathy for the client should not displace the need to stay calm and rational through the storm and provide the client client with practical legal advice.
Experience
David Wolf has over 30 years of experience. He has handled cases throughout the State of Florida and has co-counseled on case beyond the Sunshine State as well. His focus has been on personal injury cases involving automobile accidents, truck accidents, bicycle accidents, pedestrian accidents, motorcycle accidents, motor scooter accidents, dog bite injuries, boating accidents, cruise ship injuries, child injuries, playground injuries, day care injuries, and other incidents leading to injuries due to the negligence or carelessness of others. The cases have ranged in value and complexity from cases involving just limited medical care to those involving catastrophic injuries and death. With David Wolf, you get a hands-on experienced attorney from the first phone call to the conclusion of the case.
Know-How
At the University of Florida, David Wolf obtained his degrees in Finance and Law. He received an excellent education from the premier university and law school in the State of Florida. In law school, theories and broad concepts were taught in a wide range of subject areas. The "know-how" part of the practice of law did not come from law school but from real world experience in handling thousands of personal injury cases. Through this experience, David Wolf has the know-how to advise you as to how best to protect and enforce your legal rights in a personal injury case. With this real world experience, David Wolf has shared his knowledge in the form of 4,000 articles and 12 books that focus on personal injury and safety issues including the book titled - Florida Automobile Accidents - Personal Injuries - Keys to Protecting and Enforcing Your Legal Rights. Visit the book page for David Wolf to see the complete library. You can get a copy of the books through the book page.
Skill
Finally, skill is an essential element. Skill bringing everything together - strong work ethic, empathy for the client, experience, and know how. It is the application of these attributes that forms the crucial element of skill in serving as an effective advocate on behalf of personal injury client. David Wolf has helped thousands of clients navigate through the insurance and litigation system in the Stat of Florida.
Free Consultation
Contact attorney David Wolf right now for a Free Consultation at (904) 500-WOLF or (904) 500-9653. You can also reach David Wolf via e-mail at dwolf@davidalanwolf.com David Wolf firmly believes in Giving a Voice to Injury Victims and Their Families. Get D Wolf On Your Side - At Your Side.