How Long Will My Motorcycle Personal Injury Case Take to Settle? Resolve? Go to Trial?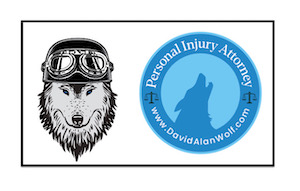 When a person suffers injuries as a result of a motorcycle crash, there can be certain desire and urgency to get the case resolved or settled in an expedited manner. This raises the issue as to timing and duration to get a case finished. The answer to the question (like many others) is as follows: It depends. While this seems like a very vague and general answer, it is truthful. In the world of personal injury cases, it should be noted that one size does not fit all. There should not be any fixed recipes for the handling of case. Unfortunately, many injury victims end up going the route of a big advertising firm and seem to be a product on an assembly line rather than a real person with real needs.
It should be noted that there are time limits in the form of statutes of limitations. In other words, motorcycle cases (like other cases) must be filed in court within a certain time period if the case is not timely settled or resolved. Typically, there is time to review the case, get treatment in place, and attempt to settle the case prior to the filing of a lawsuit. The benefit of settling the case prior to the filing of the lawsuit include the following: certainly, less medical expenses, lower attorney fees, lower costs, and less stress. This does not mean that every case should be settled. There are a number of factors to consider prior to settling or resolving a case whether it is done prior to the filing of a lawsuit or after the filing of a lawsuit.
A motorcycle personal injury case should be handled in a way to allow the victim to seek out medical treatment so that the injuries can be fully diagnosed. Often, this involved months of treatment and diagnostic testing. For serious injuries, the victim should seek out care from specialists including but not limited to physicians in the fields of pain management, neurology, orthopedic surgery, physical medical, and neurosurgery. The extent of the treatment and type of doctors seen will depend on the injuries and recommendations / referrals of the doctors. At times, the treatment may not be the full treatment needed if the available insurance policy coverage is limited. For instance, if a motorcyclist suffers injuries that require a neck and back surgery but the insurance coverage is $50,000, the victim may not be able to seek out the surgical intervention from a practical standpoint due to the coverage.
Some cases settled within the 1 to 3 month time period. These cases often involve insurance coverage in the range of $10,000 - $25,000. Keep in mind that this is a broad generalization. A $10,000 policy limit case may take much longer depending the particular facts of the case and the various challenges that arise for that case. A good number of cases can get resolved and finished within a 1 year time period. Again, this is generalization as well. It is not usual to see cases go beyond a year and then get resolved within the 1 to 2 year time period. Some cases go beyond the 2 year time period as well. Each motorcycle personal injury victim should be represented in a manner that addresses the victim's personal needs and goals. It is important for the victim and family to be kept in the loop and get frequent updates on the case.
As for the timing of a trial from the date of the incident, a general range would be 2 years to 4 years from the date of the incident. However, this is a very general time reference. Getting a case to trial at the 1 year time frame would be a bit unusual. There are cases that ultimately get tried even more than 4 years from the date of the accident. It just depends on a myriad of factors as to the timing and completion of a trial.
David Alan Wolf - Personal Injury Attorney - is 100 percent dedicated to injury victim and their families. David Wolf only handles personal injury cases and has done so for over 30 years. David Wolf believes that each client deserves individual attention to that particular client's case. A law firm should not be a law factory. People should not be numbers. Also, it is important to note that a client deserves to get legal advice from an experienced attorney during the duration of the case from the beginning to the resolution of the case.
As a lifelong Floridian and University of Florida Double Gator Graduate (Finance and Law), David Wolf has handled cases in most of Florida's 67 counties from Key West (Monroe) County to Jacksonville (Duval County) to Pensacola (Escambia County). He is a resident of Flagler Beach with offices located in Flagler Beach (Flagler County), Jacksonville (Duval County), and Mount Dora (Lake County). Mr. Wolf is the author of 12 books including the book titled - Watching Out For Motorcyclists - Freedom - Liberty - Justice - Legal Rights of Injured Bikers. You can get this book for free at Motorcycle Accident Injury Book.
David Wolf provides a Free Consultation on all personal injury matters. Through the consultation, Mr. Wolf will evaluate the facts, circumstances, strengths of the case and challenges of the case. David Wolf will point out the strengths and challenges. He will also recommend courses of action through the consultation. Contact David Wolf today at (386) 348-HOWL or (386) 348-4695 or via e-mail at dwolf@davidalanwolf.com.