Free Consultation Means... Free Consultation Today With an Experienced Personal Injury Attorney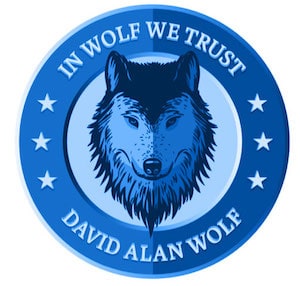 It is common for personal injury attorneys (especially the big advertisers and billboard firms) to tout that a potential client gets a Free Consultation. However, the Free Consultation can and does come in different forms. It is common to see a potential client speak to an intake coordinator, receptionist, case manager, or investigator rather than a bona fide attorney. It is also common to see and hear stories about a person who was shuffled from one person to the next only to get a person's voice mail. When you or a family member is injured as result of an automobile accident, you deserve to have a Free Consultation with an Experienced Personal Injury Attorney. With David Wolf, you will get that consultation and get it the same day you call. Furthermore, David Wolf works early mornings to late in the evening. As such, David Wolf will work you into his regular work schedule, early morning hours, or evening hours. He is also available on weekends and holidays. You can reach David Wolf by his work number (904) 500-WOLF / (904) 500-9653, Text Message - (904) 699-8366, or e-mail dwolf@davidalanwolf.com With over 30 years of experience, David Wolf will advise you as to your legal rights and recommended courses of action in the aftermath of an automobile accident, trucking accident, motorcycle accident, motor scooter accident, bicycle accident, pedestrian accident, slip and fall incident, and other incident in which the negligence or fault of another person, business, or government entity causes injuries to you or a family member.
Free Consultation
Beware of what this means and what it includes. If you do not get to speak to an attorney, this could be a sign moving forward that you will rarely speak to an attorney at the law firm you call. Certainly, there are many knowledgeable case intake coordinators, case managers, and investigators. There are also a number of bright young attorneys hard at work every day. However, there is no substitute for the wisdom, life experience, and work experience of a seasoned attorney. Furthermore, it is vital that the seasoned attorney is a person driven to help people with a burning passion to see a case through to its rightful conclusion in the form of just and fair compensation. Unfortunately, there are far too many people dispensing legal advice or pseudo legal advice who are not attorneys OR who lack the true experience in representing people injured as a result of the negligence or carelessness of others.
Free Consultation Today With an Experienced Personal Injury Today
This sounds and actually is much better than an mere Free Consultation. David Wolf will take the time to review the facts of your case and discuss how the laws apply. If you are seeking a person to guarantee an outcome and blindly agree with everything you believe that law to me, then David Wolf will not be the right choice for you. Per the Florida Bar rules and just plain old common sense, there can be and should be no guarantees made on the future outcome of a personal injury case. Furthermore, if you are seeking an attorney to agree with everything that you say and believe the law to be, then you may not get much of any representation from the attorney. David Wolf believes in empowering each client with knowledge and understanding of the law in the aftermath of an automobile accident or other incident causing personal injuries. David Wolf will provide you with a Free Consultation, overview of the law, actions steps to take to enforce and protect your rights, and the peace of mind that you have an advocate by your side as you deal with the real life challenge of a personal injury.
Ready for have that Free Consultation? Then, do not hesitate - whether it is day, night, weekend, or holiday, contact David Wolf right now at (904) 500-WOLF or (904) 500-9653. You can also e-mail David Wolf at dwolf@davidalanwolf. Get the Power of D Wolf On Your Side At Your Side.