Finding the Best Personal Injury Attorney Near Me - David Wolf - Helping Accident Victims Since 1990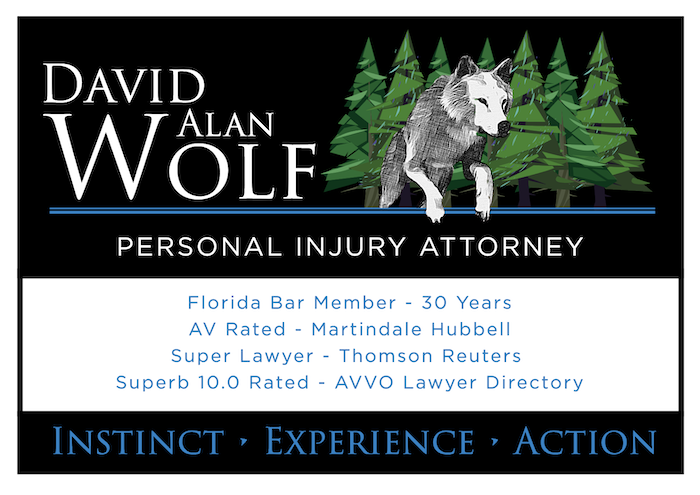 When searching for a personal injury attorney to handle a case, injury victims and their families often search for the best attorney near me as part of the research. The truth is that searching for the best attorney, doctor, or other professional is a bit of a loaded term. Certainly, there are factors to consider when hiring an attorney or other professional. It is also important that there is a comfort level on behalf of the injury victim and family that the attorney will be truly involved and committed with the ongoing legal representation. Many injury victims believe up front that they have hired the best attorney only to find out that the case was handed off to a case manager, legal assistant, paralegal, or brand new attorney. While having a support staff in place is important, an injury victim should be represented and the case should be lead by an experienced personal injury attorney who will know both the client and the case as to the matter proceeds forward.
Attorney David Wolf has been representing personal injury clients for over 30 years. He is based in North Florida and has handle cases in most of Florida's 67 counties during his career from the Florida Keys to the Florida Panhandle. Born, raised, and educated all in the State of Florida, David Wolf has deep roots and connections throughout the State from the Southern part of the State in Miami where he grew up and attended Miami Palmetto High School to the Central part of the State where he attended the University of Florida for both his Finance and his Law degree to North Florida where he has his home in St. Johns County and his office in Duval County.
The cases handled by David Wolf range from those that get resolved for $10,000 or less to those that get resolved for $1,000,000 or more. David Wolf does not limit his caseload to the bigger cases as he does not want to leave out those needing legal representation for the smaller cases. Furthermore, when dealing with a personal injury case, it is uncertain up front how far a case will go or how much a case will be worth.
When hiring or looking for the best personal injury attorney near me, it is also important to know that you will have access to the attorney. David Alan Wolf essentially works 7 days a week. The hours are typically a bit lighter on the weekends but he puts in hours of work just about every weekend and always has access to his mobile number and his e-mail. Office calls are rolled over to his mobile phone on nights, weekends, and holidays. If you want to talk to David Wolf - mornings, days, nights, weekends, and yes, holidays, you will be able to talk to your attorney. All e-mails are received by his laptop, mobile phone, and his iPad. The same goes for text messages. If you send out a message, you will get a timely response back. While these services seem a bit simple in concept, far too many attorneys these days get "too busy" or are "too disorganized" to provide proper communications and customer service to their clients.
David Wolf provides a free consultation for all personal injury matters. He also provides all 12 of his books for free via download on the website. Just request any one or more of the 12 books and you get the book. David Wolf believes that prospective clients and current clients should be informed and kept in the loop on their case, the laws, the strengths of the case, and, yes, the challenges of the case. If you are seeking an attorney who will only give you good news and gloss over or avoid informing you about the challenges of the case, facts, or the law, David Wolf will not be the best fit or the best attorney for you. David Wolf believes that a client should be fully informed and updated so that when issues or challenges arise - both the attorney and the client are well prepared for the same and formulate a plan and course of action moving forward.
With David Wolf, you get a real attorney with 30 years of experience ready to spring into action. Contact David Wolf today to discuss your case and get some real advice from an attorney who will take the time to talk to you and let you know what you can and should do moving forward. Where There is a Wolf, There is a Way. Call (904) 500-WOLF or (904) 500-9653. You can also e-mail David Wolf at dwolf@davidalanwolf.com