Daytona Bike Week - Watch Out for Motorcyclists - Legal Rights of Injury Victims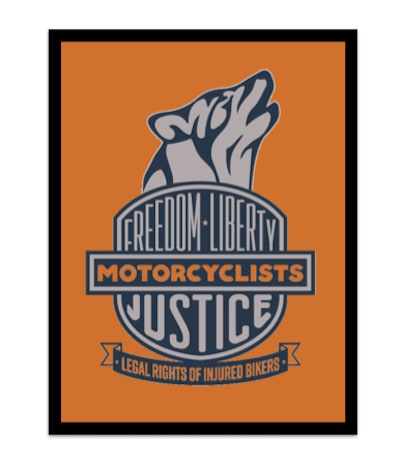 In Daytona Beach and surrounding areas including Ormond Beach, Flagler Beach, and Palm Coast, Daytona Bike Week brings an estimated 500,000 people to the event. These means that there will be thousands upon thousands of motorcycles on the road. Certainly, drivers of motor vehicles as well as operators of motorcycles should be on the lookout for motorcycles on or near the roadway at all times. This is especially true during bike week when there is an extraordinarily large number of bikes on the road.
When a biker is injured in a motorcycle accident in the State of Florida, the injured biker is entitled to compensation under the law; however, it should be pointed out that Florida has fairly minimal required insurance laws in place for vehicle registration. As such, a biker can suffer serious personal injuries but may encounter problems actually collecting compensation if there is no insurance in place or limited types / amounts of insurance in place.
In the aftermath of a motorcycle accident, it is important for the injury victim and family to get timely and solid legal advice from an experienced personal injury attorney. In Daytona Beach, Flagler Beach, and just about all other parts of Florida, our interstate roadways and highways are loaded up with lawyer billboards. Whether the billboard is clever or boring, it really does not matter because an injury victim is never going to get any advice or information solely from a billboard. Also, many law firms that advertise on billboards are large impersonal law firms with the focus on a volume practice focusing on profits versus people. Also, many of the larger firms have call centers in place that screen the calls and then push some of the calls to voice mail or a case manager. It may take some time and effort to speak to an attorney and there is no guarantee that you will be in a position to speak to an experienced attorney.
David Wolf is a personal injury attorney with over 32 years of experience in handling motorcycle accident and other personal injury matters. He is the author of 12 books that focus on personal injury matters including the book titled Watching Out for Motocyclists - Freedom, Liberty, and Justice - Legal Rights of Injured Bikers. The book covers a wide variety of topics including medical bills, medical care, insurance requirements, insurance coverages, and other topics. You can get a free copy of this book at Motorcycle Injury Book - Your Legal Rights.
In the State of Florida, there is no duty to have any coverage on a motorcycle in most instances. If a rider is 21 years of age or older, there is a requirement that the rider have a minimum of $10,000 in medical protection through some source which may include motorcycle insurance or health insurance. Other than that, there really is not any mandatory insurance coverage in the State of Florida. Unfortunately, many injured bikers lack motorcycle insurance and must rely on the coverage of the other driver or biker to pay for property damage, medical bills, lost wages, pain, suffering and other damages that stem from the motorcycle crash.
It should be noted that an injured biker can pursue a legal claim or case against the at-fault driver as well as the owner of the at-fault vehicle. It should also be noted that the legal right to compensation may not always lead to the actual collection of the agreed up or court ordered compensation. Certainly, insurance is the best source of funds to collect from. As such, many personal injury attorneys limit their practices to cases in which there is some form of liability insurance coverage to go after. There are some exceptions to this general practice. For instance, if the motorcyclists is hit by a Wal-Mart truck, there will be plenty of asset or company funds to collect from if the Wal-Mart driver and truck are self insured. In other words, "self insured" means that the company financial covers its own claims rather than purchasing insurance from and paying insurance premiums to an insurance company.
It is important for an injury biker and the family of the injured biker to secure legal representation as soon as possible. Insurance companies are well represented by its adjusters, field adjusters, investigators, and, yes, lawyers. It is not a fair playing field for an injured biker to go unrepresented and attempt to battle or reason with the insurance carrier or the at-fault company.
David Wolf provides a Free Consultation on all motorcycle accident crashes and related cases. He has devoted his entire career to the representation of injury victims and their families. He does not represent insurance companies or big businesses. His focus has always been on the injury victim in need of his services, expertise, and strong worth ethic and advocacy skills.
You can contact David Wolf at (386) 348-HOWL or (386) 348-4695 or dwolf@davidalanwolf.com.
David Wolf firmly believes in Giving a Voice to Injury Victims and Their Families.